Financial Advisor
Morgan Stanley Wealth Management
Chicago, Illinois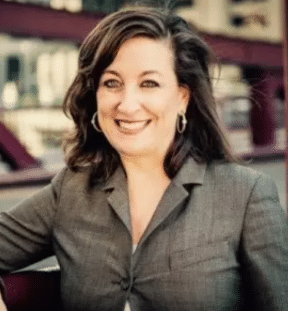 TREASA MORAN, MBA
Financial Advisor
Morgan Stanley Wealth Management
Chicago, Illinois
Treasa Moran, MBA, is a Financial Advisor with Morgan Stanley Wealth Management in Chicago, Illinois. She is focused on providing comprehensive financial planning solutions for her clients across all dimensions of their lives (financial, spiritual, and emotional). Moran is passionate about integrating the role psychology plays in decision-making within her practice and has a special interest in working with women to help them gain financial and emotional control over their lives.
Before joining Morgan Stanley, Treasa built her career working with institutional clients. She held Client Service and Business Development roles with several firms including Institutional Capital, UBS Global Asset Management, Deutsche Asset Management, and Vanguard.
Moran graduated from Fairfield University with a Bachelor of Arts degree in Economics and earned an MBA in Investment Management from Drexel University. She holds FINRA 7, 66 registrations, and life and health insurance licenses.
Treasa actively gives back to the community. She served as President of Women Investment Professionals (WIP) and currently serves on the Board of Directors of the Julia Center, John Joseph Sigstein Foundation, and the Advisory Board of the Madonna Foundation.