Chief, Hematology/Oncology Professor
University of Nebraska Medical Center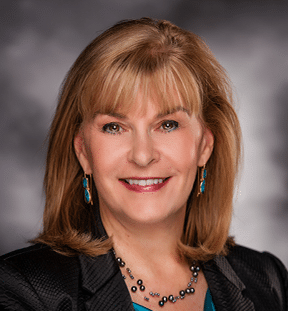 JULIE M. VOSE, MD, MBA
Chief, Hematology/Oncology Professor
University of Nebraska Medical Center
Julie Vose MD, MBA, FASCO, is the Neumann M. and Mildred E. Harris Professor and Chief of the Division of Hematology/Oncology at the University of Nebraska Medical Center in Omaha. A leader in Hodgkin and non-Hodgkin lymphoma, Dr. Vose serves as the Associate Director of Clinical Research and Co-Leader of the Lymphoma Research Program at the Fred & Pamela Buffet Cancer Center.
She is Co-Director of the Nebraska Lymphoma Study Group and a member of the Lymphoma Standards Committee at National Comprehensive Cancer Network. Dr. Vose is an Editor for Oncology, serves on the Editorial Board of Clinical Lymphoma, Myeloma & Leukemia, and is an ad hoc reviewer for at least 10 peer-reviewed journals. From 2015-2016, Dr. Vose served as President of the American Society of Clinical Oncology (ASCO). She is the recipient of the 2009 Carol Bell Cancer Research Award given by the Fred & Pamela Buffet Cancer Center and the 2009 Department of Internal Medicine Career Investigator Award given by the University of Nebraska Medical Center. Dr. Vose has authored or coauthored at least 441 peer-reviewed journal articles and at least 46 book chapters. She has also edited at least 2 books.
Dr. Vose is a member of ASCO, the American Society of Hematology, the American Society for Blood and Marrow Transplantation, and the International Society of Experimental Hematology. Her clinical research focus includes novel therapies for Hodgkin lymphoma, non-Hodgkin lymphoma, multiple myeloma, and chronic lymphocytic leukemia.