Executive Guide and Thought Leader
McLean/Harvard Institute of Coaching
San Diego, California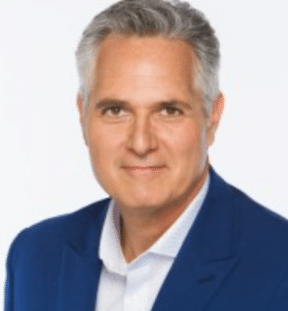 ERIC KAUFMANN
Executive Guide and Thought Leader
McLean/Harvard Institute of Coaching
San Diego, California
Eric Kaufmann, is a Thought Leader and Fellow at the Institute of Coaching at the McLean/Harvard Medical School in Boston, Massachusetts, and President of Sagatica, a leadership consulting firm in San Diego, California.
Kaufmann has been coaching and training leaders and executives since 2000. His earliest lessons in leadership and coaching were not in a traditional office setting. As a scuba instructor in his twenties, Kaufmann refined the ability to organize and influence people to learn new skills, work together, venture into the unknown, and have fun in a process that can also be dangerous.
Twenty years ago, Eric left his corporate role as a Marketing Director at Corning Clinical Labs to establish an executive development consultancy and work with leaders to think more creatively, decide more effectively, and relate more wholeheartedly. In fact, he describes his work as an unrelenting commitment to results with unyielding regard for the human spirit.
Eric is the author of The Four Virtues of a Leader: Navigating the Hero's Journey Through Risk to Results and the forthcoming book Leadership Breakdown. He joined the Forbes Business Council as an official member in 2020. Kaufmann is a former Vistage Chair and Speaker and TEDx speaker. Kaufmann earned his Bachelor of the Arts degree in international business from San Diego State University. He is a Certified Clinical Hypnotherapist, a Master Scuba Diving Instructor, and has been practicing Zen meditation for 34 years – a skill that has proven remarkably helpful in shining love and care on his wife and 2 teenaged daughters.