ELIZABETH JAFFEE, MD, FAACR, FACP
Professor of Oncology
Professor of Pathology
Johns Hopkins University
Baltimore, Maryland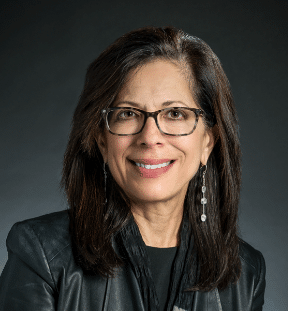 ELIZABETH JAFFEE, MD, FAACR, FACP
Professor of Oncology
Professor of Pathology
Johns Hopkins University
Baltimore, Maryland
Elizabeth Jaffee, MD, FAACR, FACP, is a medical oncologist at The Johns Hopkins Hospital and Professor of Oncology and Professor of Pathology at The Johns Hopkins University School of Medicine in Baltimore, Maryland.
Dr Jaffee serves in multiple leadership roles at John Hopkins including Co-Director of the Gastrointestinal Cancer & Diseases Program at The Sidney Kimmel Comprehensive Cancer Center, Co-Director of The Skip Viragh Center for Pancreatic Cancer Research and Patient Care, Deputy Director of The Sidney Kimmel Comprehensive Cancer Center, Associate Director of the Bloomberg-Kimmel Immunotherapy Institute, and Inaugural Director of the Institute for Convergence Science at The Johns Hopkins University School of Medicine. Externally, Dr Jaffee serves on the Scientific Advisory Council of the Cancer Research Institute, the Breast SPORE Advisory Board of Seattle Cancer Consortium Breast SPORE/Fred Hutchinson Cancer Research Center, and the Scientific Advisory Board or Advisory Board for cancer research at least 8 US universities.
She is Co-Chair of the International Affairs Committee of the American Association of Cancer Research (AACR). Dr Jaffee is Associate Editor for OncoImmunology, Journal of Clinical Investigation, and Journal for Immunotherapy of Cancer and Deputy Editor for AACR's Cancer Immunology Research. She is an Editorial Advisory Board member at The American Society of Clinical Oncology (ASCO) Post and a reviewer for at least 14 peer-reviewed journals.
Dr Jaffee has authored or coauthored at least 243 peer-reviewed journal articles. She is a member of ASCO, the American College of Physicians, AACR, the American Association for the Advancement of Science, the American Association of Immunologists, the National Academy of Medicine, and the Society for Immunotherapy of Cancer. Dr Jaffee is an international leader in the development of immune-based therapies for pancreatic and breast cancers.