CLIFFORD HUDIS, MD, FACP, FASCO
Chief Executive Officer
American Society of Clinical Oncology (ASCO)
Alexandria, Virginia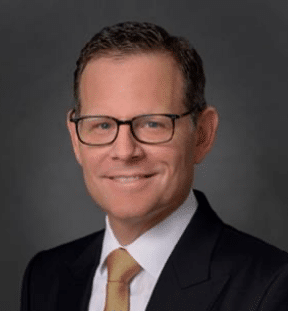 CLIFFORD HUDIS, MD, FACP, FASCO
Chief Executive Officer
American Society of Clinical Oncology (ASCO)
Alexandria, Virginia
Clifford Hudis, MD FACP, FASCO,
is a board-certified medical oncologist and Chief Executive Officer of the American Society of Clinical Oncology (ASCO) in Alexandria, Virginia. Dr Hudis is a Consultant Physician of Breast Medicine Service in the Department of Medicine at the Memorial Hospital for Cancer and Allied Diseases in New York, New York. Before his current role with ASCO, Dr Hudis was Chief of the Breast Medicine Service at Memorial Sloan Kettering Cancer Center and Professor of Medicine at the Weill Medical College of Cornell University.
He currently serves as Chair of the Board of Governors for ASCO's CancerLinQ and Executive Vice-Chair of ASCO's Conquer Cancer Foundation. In addition to his leadership roles at ASCO, Dr Hudis serves on the Board of Trustees at the Alliance for Clinical Trials in Oncology Foundation and is a member of the External Scientific Advisory Board at Columbia University Medical Center and the Herbert Irving Cancer Center. He serves on the Editorial Board of The Cancer Letter – Cancer History Project and is an ad hoc reviewer for at least 4 peer-reviewed journals.
He is the recipient of the Giants of Cancer Care Award given by OncLive (2020) and an International Lifetime Achievement Award given by the Mexican Society of Oncology (2018). Dr Hudis has authored or coauthored at least 385 peer-reviewed articles and multiple book chapters. He is a member of the American Society of Association Executives, ASCO, the American Association for Cancer Research, and the American College of Physicians. His clinical expertise focuses on the treatment of breast cancer.