Harnessing the Power of Antibody-Drug Conjugates for the Treatment of Hematologic and Solid Cancer
Get clinical insights on the latest antibody-drug conjugate treatments for patients with cancer.
Seven live monthly webinars accredited for 1 AMA PRA Category 1 Credit

TM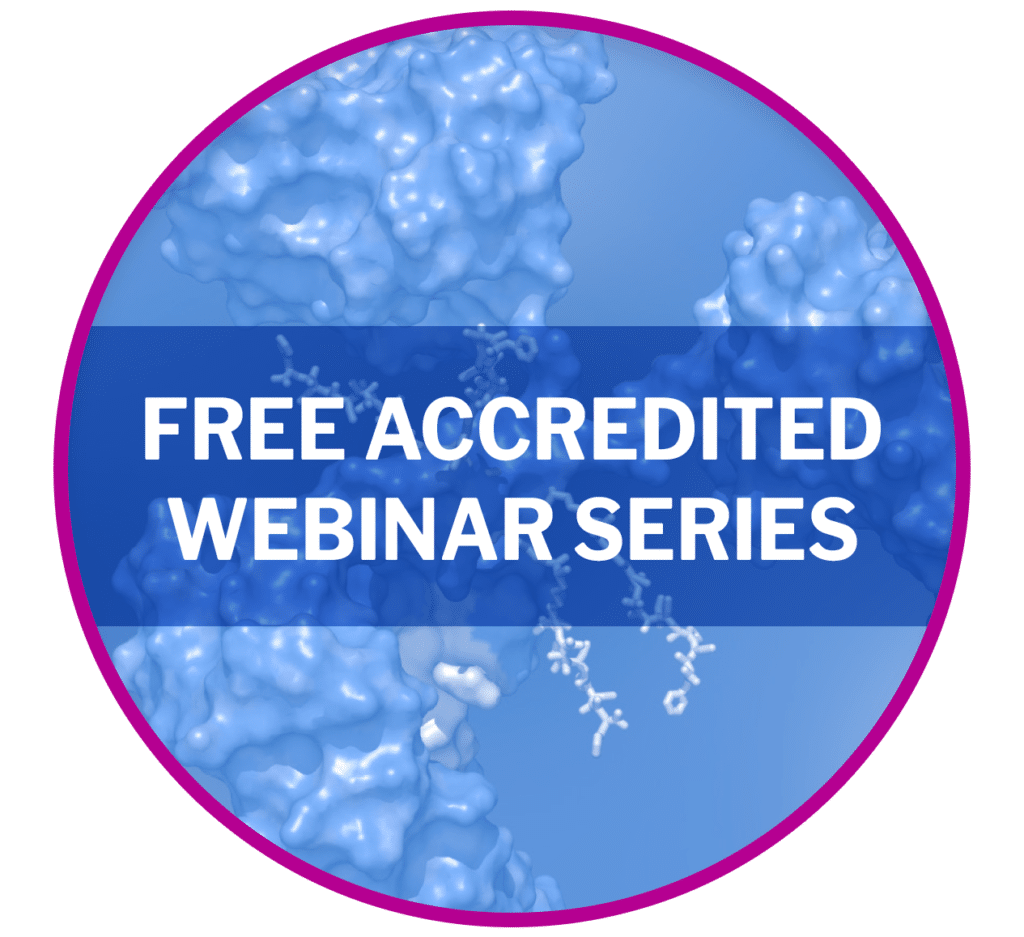 Sara Hurvitz, MD, FACP
Director, Breast Cancer Clinical Trials
Program, Division of Hematology-Oncology,
David Geffen School of Medicine, UCLA
Medical Director, Clinical Research Unit,
Jonsson Comprehensive Cancer Center
Welcome, Introductions, and Pre-session Survey
Didactic Presentation of ADCs by Topic/Tumor Type
Polling Questions, and Discussion
Q&A
Conclusion and Post-session Survey
Antibody-Drug Conjugates in Lung Cancer
Benjamin Levy, MD
Clinical Director of Medical Oncology, Johns Hopkins Sidney Kimmel Cancer Center at Sibley Memorial Hospital Associate Professor of Oncology
Recent Advances of Antibody-Drug Conjugates in Hematologic Malignancies
Connie Batlevi, MD, PhD
Inpatient Clinical Director of Lymphoma Service Memorial Sloan Kettering Cancer Center
The Promise of Antibody-Drug Conjugates in Gynecologic Malignancies
Bhavana Pothuri, MD
Professor, Department of Obstetrics and Gynecology and Medicine.
Director, Gynecologic Oncology Clinical Trials
NYU Grossman School of Medicine.
Antibody-Drug Conjugates for the Treatment of Gastrointestinal Cancers
John Marshall, MD
Chief, Division of Hematology/Oncology, Medstar Georgetown University Hospital
Professor, Medicine and Oncology, Lombardi Comprehensive Cancer Center, Georgetown University
Director, Otto J. Ruesch Center for the Cure of Gastrointestinal Cancer
Multidisciplinary Approaches to Managing ADC-Related Adverse Events
Ajay K. Nooka, MD, MPH, FACP
Associate Professor, Department of Hematology and Medical Oncology
Medical Director, Winship Data and Technology Applications Shared Resource
Winship Cancer Institute, Emory University School of Medicine
Recordings From Previous Webinars
Antibody-Drug Conjugates in Lung Cancer
Clinical Director of Medical Oncology, Johns Hopkins Sidney Kimmel Cancer Center at Sibley Memorial Hospital l Baltimore, Maryland
Originally Aired May 2, 2022
Leveraging Antibody-Drug Conjugates in Breast Cancer Care
UCSF l San Francisco, California
Originally Aired April 4, 2022
MOA of ADCs and Their Rationale for
Use in Patients with Cancer
Giuseppe Curigliano, MD, PhD
University of Milano | Milano, Italy
UCLA | Los Angeles, California
Originally Aired March 7, 2022
This activity is jointly provided by the University of Nebraska Medical Center and Bio Ascend. This activity is supported by independent educational grants from SeaGen, Inc., ADC Therapeutics, and Gilead Sciences, Inc.