SHANNON WESTIN, MD, MPH, FACOG
Associate Professor
Department of Gynecologic Oncology and Reproductive Medicine
The University of Texas MD Anderson Cancer Center
Houston, Texas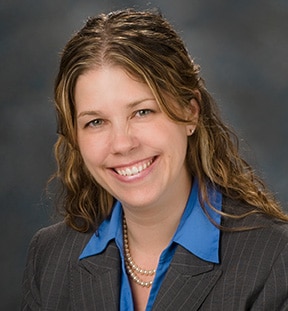 SHANNON WESTIN, MD, MPH, FACOG
Associate Professor
Department of Gynecologic Oncology and Reproductive Medicine
The University of Texas
MD Anderson Cancer Center
Houston, Texas
SHANNON WESTIN, MD, MPH, FACOG, is a board-certified obstetrics and gynecology and gynecologic oncology physician at Lyndon Baines Johnson Hospital and an Associate Professor in the Department of Gynecologic Oncology and Reproductive Medicine at The University of Texas MD Anderson Cancer Center in Houston, Texas.
Dr Westin serves in multiple leadership roles at The University of Texas MD Anderson Cancer Center including Director of Early Drug Development, Co-Director of the Ovarian Cancer Moonshot Program, Rotation Director of the Medical Oncology Fellowship Program, Co-Chair of the Executive Scientific Review Committee, and Co-Chair of the Scientific Review Committee 1. Outside of her institutional leadership, she serves as Co-Chair of the Ovarian Task Force at the National Institutes of Health, Vice President of the Houston Gynecology and Obstetrics Society, Grant Reviewer of the Ovarian Cancer Research Program at the US Department of Defense, and multiple roles within the American Society of Clinical Oncology. Dr Westin is a member of the Board of Directors of the Society of Gynecologic Oncology and the GOG Foundation
She is the recipient of multiple awards including recently the Excellence in Teaching Award given by the Association of Professors of Gynecology and Obstetrics (2017), the Scholar Investigator Award given by GOG Foundation (2019), the Ovarian Cancer Hero Award given by Cure Magazine (2019), and the Excellence in Ovarian Cancer Research Prize given by Foundation for Women's Cancer/Norma Livingston Ovarian Cancer Foundation (2020).
Dr Westin is an Editorial Board member of the International Journal of Gynecologic Oncology and an editorial reviewer for at least 19 peer-reviewed journals. She has authored or coauthored at least 146 peer-reviewed journal articles and at least 7 book chapters. Her clinical research focuses on developmental therapeutics and the use of biomarkers to predict response and recurrence in gynecologic malignancies.