Associate Chair
Associate Professor of Physical Medicine and Rehabilitation
Brigham and Women's/Mass General Health Care Center at Foxborough
Foxborough, Massachusetts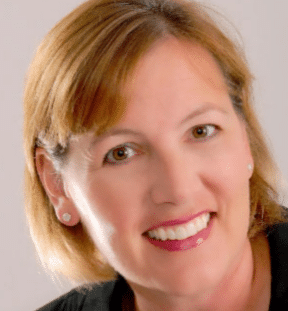 JULIE SILVER, MD
Associate Chair
Associate Professor of Physical Medicine and Rehabilitation
Brigham and Women's/Mass General Health
Care Center at Foxborough
Foxborough, Massachusetts
Julie Silver, MD, is an Associate Professor and Associate Chair in the Department of Physical Medicine and Rehabilitation at Harvard Medical School. Dr Silver is a respected authority in the field of Physical Medicine and Rehabilitation (PM&R). She has published many studies and journal articles on clinical topics that encompass orthopedic, neurologic and cancer rehabilitation. She has also published on innovation topics such as healthcare hackathons. Dr Silver is committed to supporting all healthcare professionals and closing gaps in patient care disparities. She has an in-depth understanding of dissemination and implementation science, including but not limited to, bibliometrics (both conventional and alternative metrics) and has published numerous reports focusing on the role of social media in the translation of research into clinical practice.
Dr Silver has held numerous leadership positions and is a former start-up company founder. She has received many awards and was recognized by The Boston Globe as the Top Innovator in Medicine. Dr Silver's work has focused on cancer rehabilitation, workforce diversity, and inclusion, and physician wellness/burnout—often intersecting with innovation and implementation science. She has published groundbreaking research on workforce diversity and inclusion topics and is actively involved in supporting all healthcare providers.
She has published many scientific reports and is well-known for her ground-breaking work on "impairment driven cancer rehabilitation" which was initially published in the journal CA: A Cancer Journal for Clinicians–a high impact factor oncology journal that is published by the American Cancer Society. Dr Silver is also known for her work in cancer prehabilitation. She is the co-founder and co-director of the Cancer Rehabilitation Group for the American Congress of Rehabilitation Medicine — a research-focused interdisciplinary professional society.
Dr Silver directs two highly acclaimed CME courses at Harvard Medical School. These courses have trained thousands of physicians and other healthcare leaders throughout the U.S. and internationally. Her high-impact work has been published in the New England Journal of Medicine, JAMA Network, and many other medical journals and has been featured in prestigious media outlets including The New York Times, The Wall Street Journal, The Washington Post, The Boston Globe, The London Times and NPR.